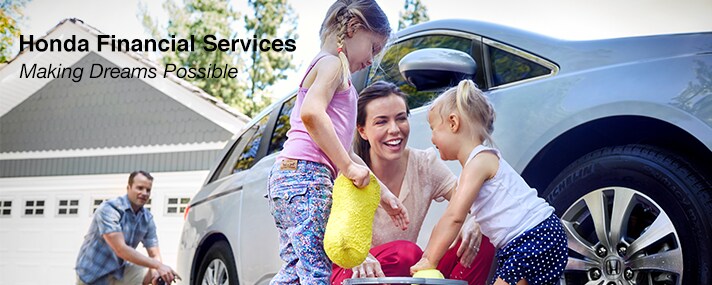 When a lease nears its end, many leasees may be unsure of the next steps to take. At our Honda dealership near Roslyn, we've laid out what to expect. Follow these simple steps to return your current vehicle at the end of its lease period. Once you've completed all of the steps included in the lease return process, we encourage you to explore the current Honda lease specials offered at our dealership. Which Honda will you get behind the wheel of next?
Two Months Before Your Final Payment
It's time to schedule a free vehicle inspection to evaluate wear and use. This inspection will determine if there are any related charges that you'll have to cover. The Honda Leadership Leasing program includes an Excess Wear and Use Waiver, but you'll be responsible for:
Outstanding payments
Excessive miles
Any other outstanding end-of-term obligations specified in your lease agreement
One Week Before Your Final Payment
Make an appointment with the friendly and knowledgeable staff at North Shore Honda to return your leased vehicle.
At the Appointment Time
It's time to say goodbye. Bring your vehicle in clean condition to our dealership and be sure to bring the following items with you:
All keys to the vehicle
Owner's Manual and maintenance records
Vehicle Return Receipt and Odometer Disclosure Statement
Vehicle Inspection Report
Receipts for completed repairs
After You Turn in Your Honda Lease at our Roslyn Area Dealership
Contact a customer service representative at Honda Financial Services to inform them that you've returned your vehicle. The Honda Financial Services representative can answer any questions you may have, but feel free to also contact our Honda finance center serving Roslyn to answer any lingering questions.
If you've made all of your payments, your call to Honda Financial Services will begin the completion process for your lease account. You will no longer receive regular monthly billing statements. If there are any remaining payments, you'll be responsible for paying them on time. If any end-of-term liabilities apply, they'll be billed to you at a later time.
For more information about the end of lease process or the current lease offers at our dealership, contact us at our Roslyn area Honda dealership today. The staff at our finance center is available to answer any questions you may have, provide assistance during your end of lease process, and help you find your next Honda lease!
Contact Us