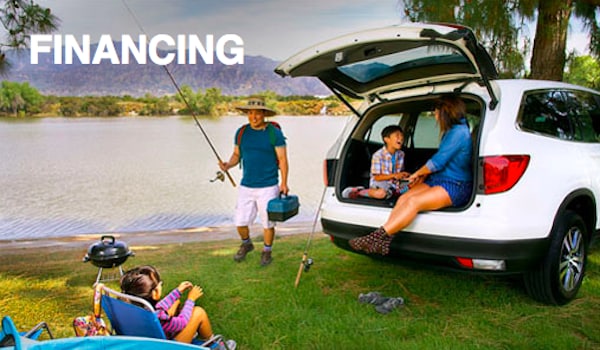 Our Finance Department is ready to help you realize your dreams. We are your Honda finance center near Manhasset. Whether your car is new or old, big or small, sporty or practical, we can help come up with the perfect financial solution for you. You can always check out our online car loan calculator for an instant car loan rate. After that, our online finance application is the place to go.
North Shore Honda, our Honda dealership near Manhasset, has strong relationships and is committed to finding you the perfect car loan company to suit your car finance needs. It doesn't matter who you are or what type of credit you have. All types of credit, from good to bad, can qualify for an auto loan. Even if you have no credit, it's no problem! We will work with you to secure a no credit car loan if your situation demands it. We make things happen.
Low Interest Car Loans Await You
Get to our dealership for low interest car loans. Manhasset customers, finance your Honda with existing loans. We can help you refinance your car loan or adjust the term of the contract. No matter your financial woes, we can make it work. That is what we're here for.
Our determination is just one part of why we are a breath of fresh air. We go the extra mile for our customers. We do it because we know you deserve better. Try us out and see what many others have been seeing all along. It's not surprise people keep coming back to us to finance their vehicles.