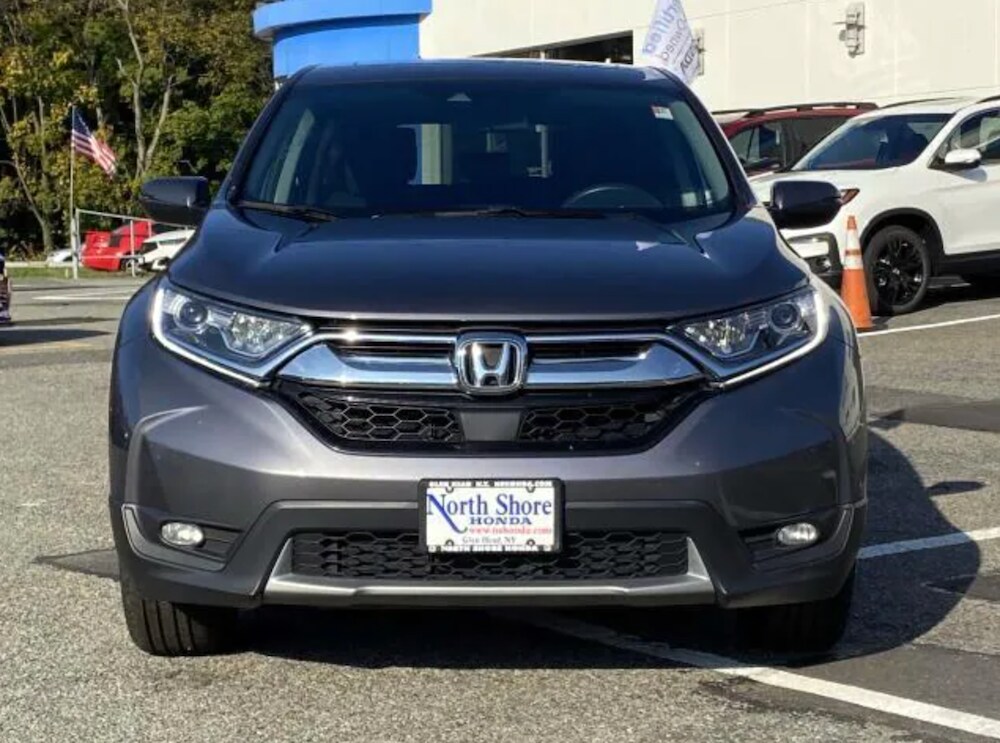 Although the thought of searching for a reliable pre-owned SUV can be stressful, the good news is that there are a lot of great options out there especially if you are looking for a used Honda. Honda's are known for the fact that they are safe and last a long time.
If you are in the market for a used Honda SUV, North Shore Honda has provided a breakdown of some of the best used Honda SUVs to consider.
CR-V
The Honda CR-V is one of the most popular SUVs on the market so it's no surprise that it's considered a great option to buy used. One of the great things about buying a used CR-V is that the later generations are packed with features like Apple CarPlay®, Android Auto™ compatibility, and more.
Another great thing about the CR-V is that although it is spacious enough to fit all of your passengers and cargo comfortably, it's still great on fuel economy which is not always the case for most SUVs. To top it off the CR-V has been a consecutive top safety pick throughout the years. Not only has the CR-V gotten top ratings in crash tests, it also is packed with driver aids and assistance features to give you extra peace of mind while driving.
Pilot
The Honda Pilot is another spacious model featuring a third row and a good amount of cargo space. The Pilot also received great scores in IIHS crash tests and if you find a model from anytime after 2012 you'll receive features like an updated audio system, Bluetooth, and an 8-inch infotainment screen.
Anything past 2016 has sleeker styling, better interior quality, and more standard safety features. If safety is your priority, finding a 2016 Honda Pilot might be a good option with its forward-collision warning, emergency braking, lane-keeping assist, and adaptive cruise control. Overall the Pilot is a great choice for a used SUV because it's safe and will last years down the road.
Passport
The Honda Passport is a great choice if you are looking for a more compact SUV. Not only is the size a happy medium between the Pilot and the CR-V, the Passport also allows drivers to go off-roading. Although it can't handle all tough terrains it still has more off-road capabilities than most Honda vehicles.
Another benefit of the Passport is that it came out in 2019 which means even a used model will hold a lot of the latest safety and convenience features. Additionally the Honda Passport comes standard with FWD but you may even be able to find a used model with the available AWD. The Passport makes a great used SUV for those looking to add a little more adventure to their daily drive.
Shop Used Honda SUVs Near Roslyn
Visit us at North Shore Honda for a test drive in any of the Honda SUVs in our pre-owned inventory. Once you find the perfect used Honda SUV for your needs, we encourage you to head over to our finance department to get started. If you have any questions or would like more information about used Honda SUVs feel free to contact us online today!