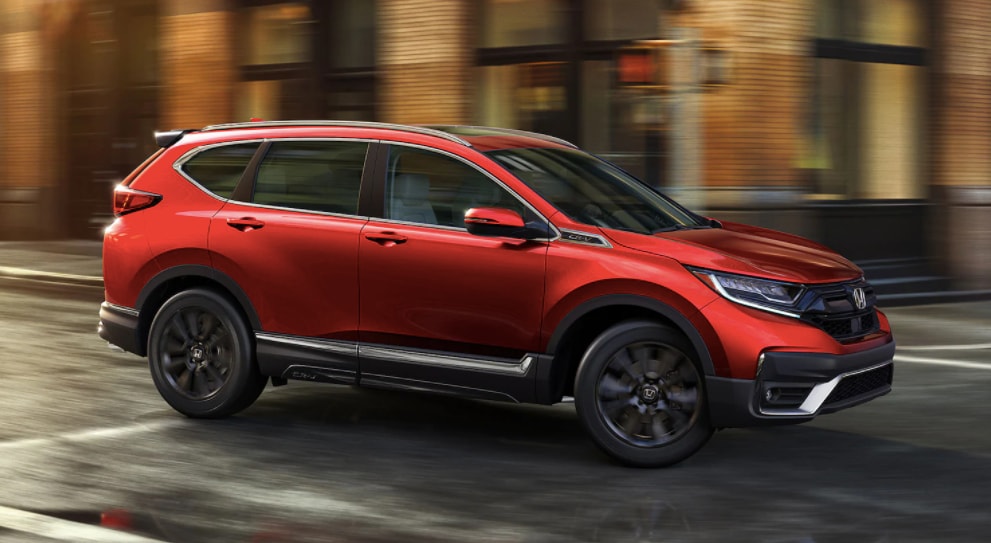 While Honda has always promised a safe vehicle for everyone, they also offer a line-up that has impressive fuel efficiency! Our Honda dealership serving Long Island has options that range from plug-in hybrids to fuel-efficient models that are sure to impress when it comes to gas mileage. Check out our new Honda inventory.
New Honda CR-V Hybrid
It is no surprise that a hybrid model would top the list of the most efficient when it comes to gas mileage. The 2022 Honda CR-V Hybrid offers outstanding efficiency with each and every drive. As the first ever CR-V Hybrid in it's class, it has a responsive two-motor hybrid powertrain that produces an impressive EPA-estimated 40-mpg city rating. Take control of your commute and plug in when needed and skip a trip to the gas station while improving fuel efficiency. The 2022 Honda CR-V Hybrid will also maximize gas mileage and provide efficiency and an all-around greener ride.
New Honda Accord Hybrid
Another hybrid model lands itself on the fuel-efficiency list. The 2022 Honda Accord Hybrid model offers an EPA-estimated 48 combined mpg rating. Test drive one today at your Honda dealer serving Long Island, or browse our inventory any time.
New Honda Civic
The classic Honda Civic Sedan offers the ever-amazing benefits to drivers looking to spend less time pumping gas. The 2022 Civic model performs at an impressive 33 city/ 42 highway mpg rating.
New Honda Odyssey
Can a minivan really be fuel-efficient? The 2022 Honda Odyssey absolutely is! The Odyssey has a powerful, direct engine that delivers brisk acceleration and passing power while remaining unexpectedly fuel-efficient. The 2022 Honda Odyssey offers 19 city/ 28 highway estimated mpg rating.
Go The Distance In A Honda Vehicle From North Shore Honda Serving Long Island
Make the most of every mile you spend in your Honda. Contact us at our Long Island dealership with any questions you may have. Go green and save green with any of our fuel-efficient models.