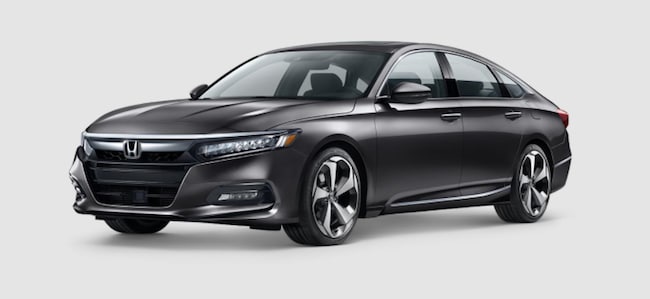 The Honda Accord Touring: Bringing Luxury and Convenience to Manhasset Area Drivers
Featuring distance pacing cruise control and a state-of-the-art navigation system, the 2018 Honda Accord Touring is here to make any expedition a breeze. With more convenience features than you could possibly imagine, it's clear that the Touring was designed with luxury at the forefront. For those of you who enjoy a late-night drive under the moonlight, the Honda Accord Touring even comes with a power moonroof. Designed to enhance all of your adventures, the Honda Accord Touring is not simply a sedan, it's an extremely smart and sophisticated one.
Keeping You Connected and Entertained
In addition to the top-of-the-line convenience features--HomeLink, memory seats, remote keyless entry, and more--the 2018 Honda Accord Touring comes with an innovative entertainment system to keep Manhasset area drivers connected and entertained behind the wheel. With an 8.0" LCD Touchscreen and 10 performance type speakers, the Honda Accord Touring is one teched-out ride. With Bluetooth HandsFreeLink and Sirius XM Radio to boot, you'll have access to all of your favorite tunes... and your favorite contacts! Call a friend on the go or jam out to some 50s jazz; you can pick your poison because the Touring is designed to satiate anyone's appetite.
In the Accord Touring, you will never have to worry about taking your eyes off of the road. With steering-wheel-mounted audio controls and turn-by-turn navigation, you'll be able to get to any destination with ease. In the Touring, you will feel connected, you will feel entertained, you will feel bliss. This is the car for the those of you craving the spa treatment of vehicles. Who said you couldn't have it all?
If you have any questions, feel free to contact our Honda dealer near Manhasset at (516) 217-8876. We are ready and willing to answer any questions you may have. And remember, when you shop at North Shore, you shop at a dealership with a team of individuals committed to excellence...just like the Touring itself.