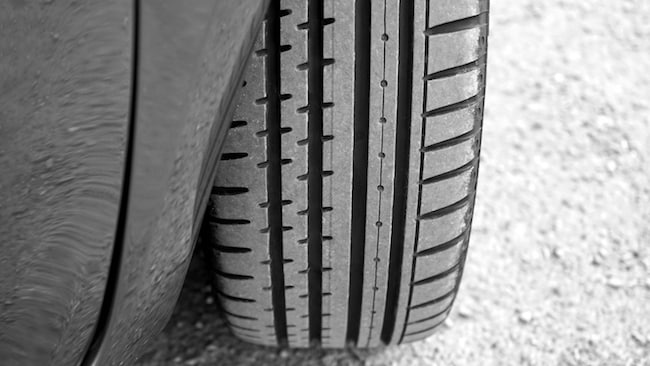 Keeping Hicksville Area Drivers Gliding Through the Streets
We at North Shore Honda near Hicksville are here to give you the lowdown on tire balancing. For your car to drive smoothly along the highway, your wheels and tires must spin at high speeds without any vibrations. This sounds easy enough, right? Wrong. People are often surprised to hear that tires aren't perfectly round (even if they're brand new). To top it off, a tire's weight is rarely equally distributed; thus, they're heavier in some spots than in others. Regardless of the underlying issue--unequal weight distribution or imperfect circles--out-of-balance tires can cause rapid tire or suspension wear.
Mechanics spin-balance your wheels before mounting them to check for and eliminate any vibrations. By aligning the heavy spot with the best possible location for the individual wheel, some vibrations can be eliminated. Furthermore, small weights are attached with adhesive to counteract some of the heavy areas. However, as time passes, the wheel weights may fall off...cue vibrating vehicle. Though different vehicles require balancing at different rates (consult your manual), if you stick to every 3,000-6,000 miles you should be in the clear.
What You Need To Do
Because the wheel weights can fall off, it's clear that tire balancing is not a one-shot deal. At North Shore Honda, we're here to keep your Honda gliding smoothly through the streets of Hicksville for years to come. If you're looking for a top-notch service deparment, see why you should service with North Shore Honda; with expert-level technicians working on your vehicle, we'll get the job done right...the first time.
Unless you own a personal auto shop with all the necessary tire rebalancing equipment, feel free to schedule a service appointment with our Honda service department near Hicksville. We'll have you back on the road in no time.
If you have any questions, feel free to contact our Honda dealership near Hicksville at (877) 465-5396. We are ready to answer any questions you may have.