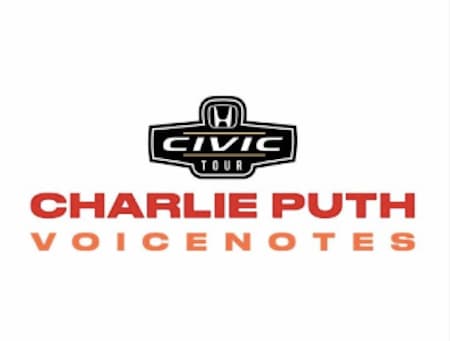 Time For a Show!
The Honda Civic Tour returns this July with Charlie Puth as the headliner. Any in-the-know music aficionado is well aware of this tour's popularity and renowned reputation. The multi-Grammy nominated singer will be accompanied by Hailee Steinfeld as he takes on his biggest North American tour to date. Hailee Steinfeld--star of Pitch Perfect 2, The Edge of Seventeen, and the soon to be released Transformer's origin story–is sure to please all the acapella fans out there.
The 2018 Honda Civic Tour is produced by Live Nation and is now in its 17th year! From Honda Backstage to the annual Civic Tour, it's clear that the Honda brand loves to bring attention to up and coming artists. While Charlie Pluth and Hailee Steinfeld are well known to those who keep an ear to the ground when it comes to music, they are yet to be household names. Honda--a household car brand--wants to give these singers a chance to leave their imprint as successfully as Honda vehicles do.
The Tour
The tour starts July 13 in Boston Massachusetts and travels the nation throughout the Summer. Due to popular demand, Radio City Music Hall has already sold out; however, a second NY area showing will take place at the BMH Amphitheater in Farmingdale, NY on July 14! These tickets went on sale Thursday, May 17, so you better hurry and get your tickets before this location sells out too!
Charlie Pluth--like the headliners before him--will custom design the exterior of a new Honda Civic Type R and Honda Rebel 300 motorcycle. Both the motorcycle and the car will be on display at each stop on the tour.
We hope you buy tickets to see Charlie Pluth and Hailee Steinfeld on stage. Both possess incredible talent and are sure to blow you away! If you have any questions, feel free to contact North Shore Honda at (877) 860-5112. We are ready and willing to answer any questions you may have.