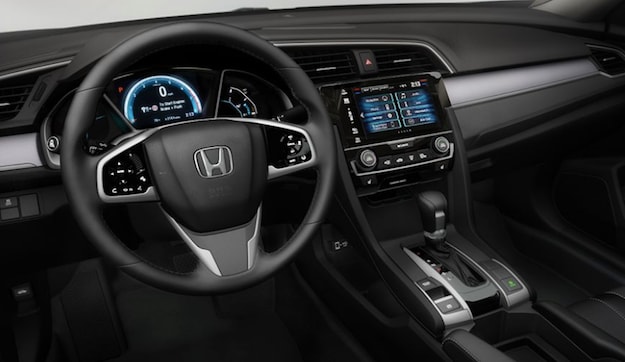 At a recent event in the mountains of California, Honda hosted the "Shifting Gears" celebration to show the thrill of driving manual. The goal of the event was to both showcase the 16 vehicles Honda offers with manual transmission and teach drivers how to operate manual for the first time. While many drivers near Hicksville prefer automatic, our Honda dealership is happy to bring more attention to the many reasons others like to drive manual.
Honda Customers Can Enjoy Manual Driving
Attendees at the event were able to test drive a variety of Honda models that highlighted the ease and enjoyment of driving manual. They had the opportunity to try the spirited Honda Fit Sport, the powerful Civic Type R, and many vintage models including the Honda Civic CVCC, Prelude SH, S2000 CR, and more. While these were driven on winding California roads, any manual transmission Honda model is perfect for Hicksville's dynamic, off-road paths.
The celebration hoped to remind drivers of the simple joy of being in complete control of one's car. Honda is the automotive industry's only full-line brand to offer manual transmissions in all of its gasoline-powered passenger cars, which includes the Honda Fit LX, Sport and EX, the Civic Sedan LX and EX-T, Civic Coupe LX and EX-T, the Civic Hatch LX and Sport, and Accord Sport 1.5T and 2.0T sedans. While the Civic Type R and Civic Si Coupe are offered exclusively in manual, the HR-V crossover is offered with a six-speed manual in some trims.
While not all Honda enthusiasts know how to expertly maneuver a manual transmission, the event also served to teach drivers how to drive manual. For an alternative driving style that often intimidates, Honda certainly made manual driving seem like an enjoyable method for operating a vehicle.
For more information on Honda vehicles with manual transmission, or to learn more about Honda events, contact North Shore Honda today!