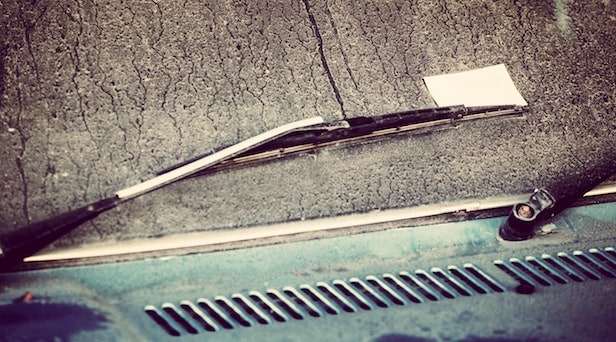 Do you remember the last time you replaced your wiper blades? If not, it might be time to order some new wiper blade parts from our Long Island area Honda dealer. There are some sure signs that your wiper blades need replacing, and this includes if they're not properly cleaning your windshield. There's nothing more important than having clear driving visibility, so changing faulty wiper blades is a must when they start to get old.
Replacing Wiper Blades Near Long Island
Coming into our Honda dealer near Long Island for wiper blade replacement is a good idea, especially if it's been a while since your last replacement. Ideally, you should change your wiper blades every six months to a year, or as soon as you notice a difference in driving visibility. Clear signs of faulty windshield wipers include when they begin to squeak, chatter, skip, smear, or streak leading to reduced visibility.
To be sure your wiper blades are working efficiently, you should inspect the blades for additional signs of wear. Wiper blades deteriorate as a result of sun, oil, airborne debris, and moisture. Look for a broken frame, metal corrosion, visible cracks, tears, and missing pieces in the rubber squeegee's edge. You can also flex the rubber squeegee back and forth to see if it's still flexible. To keep your windshield wipers lasting longer, you can clean your windshield every time you fill up your gas tank, never use your wipers to de-ice your windshield, and Gently wipe the rubber squeegee with a damp paper towel to remove any loose dirt or oil.
For more information on replacing your windshield wipers, contact us at North Shore Honda today!