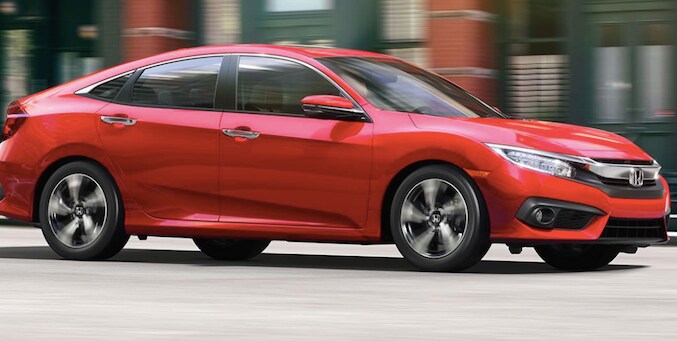 When you're in the market for a compact car, Honda is the brand you should turn to for your car buying search near Port Washington. Not only does the manufacturer produce high quality, reliable vehicles, but they craft a variety of capable smaller cars that bring out the best in compact cars. In your search, you might not know what makes a compact car worthwhile, so our team of experts at our Honda dealer has shared what to look for in a compact vehicle. Since many of our Honda vehicles are award-winners, we know how to spot a quality car. Our goal is to help you learn how to do the same!
Finding the Best Compact Cars Near Port Washington
There are many benefits to owning a compact car, so naturally you want your own compact model to deliver on all these advantages. Whether it be commuting or making sharp city turns, you'll need to depend on its capability for safety and enjoyable driving. You'll want to look for a compact car that makes clever use of space, and offers a comfortable ride. You might even prefer a car that has great fuel economy, and you might focus on models that don't strain your budget. There are a variety of different compact models that match each of these needs.
The Honda Civic sedan is one such impressive compact model that Port Washington area drivers will love. Thanks to the model's Eco Assist™ System, drivers will get great fuel economy as well as a spacious cabin that seats up to five and a comfortable, fun ride. The model offers a fuel-saving continuously variable transmission (CVT) in the style of other fuel efficient Honda models, and it offers a 60/40 split folding rear seat which is useful for easy access to all seats. The folding seats also help with transporting cargo. Another model, the Honda Fit, is a great compact car for its similar features. It too offers rear seat and luggage space through a cleverly placed fuel tank and impressive preventive safety features.
For more information on what to look for in a compact car, contact us at North Shore Honda today!