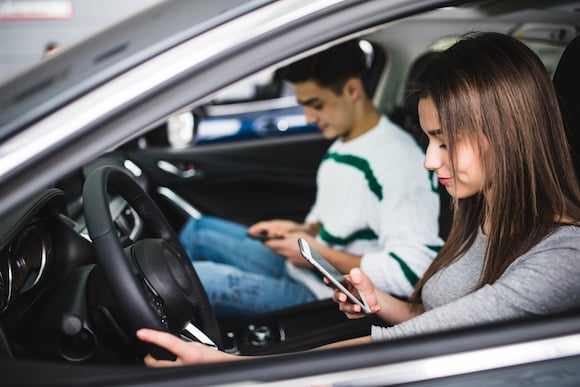 Helping Port Washington Area Drivers on the Road
If safety concerns aren't enough to keep you from making reckless choices behind the wheel, we at North Shore Honda are here to tell you why you may want to think twice before running through that red light.
Types of Reckless Driving
Before we delve into the various types of reckless driving, it's important to note that reckless driving may be referred to as dangerous driving or careless driving (depending on where you live). However, below are a few of the main actions that fall under the umbrella term:
Excessive speeding
Racing other vehicles
Evading law enforcement
Passing a stopped school bus
Texting while driving
and more
You get the idea. The main principle here: don't be foolish. Now, if you're thinking, "I'm still racing my best friend home after work," you may want to consider the consequences first. Though the new Honda Civic Si Coupe is a fun ride, you should still obey those Port Washington speed limits.
The Consequences
The consequences of reckless driving are extremely varied. In some states, it will stay on your permanent criminal record! In most cases, you will at least face a rather heavy fine (ranging from hundreds to even thousands of dollars). If you're not looking to lose $1,000, I'd drive the speed limit. In some states, you'll even face jail time. Is anything really worth sleeping in a cell?
When you drive recklessly, you not only put yourself in danger, you put the lives of others at risk; thus–in most states–you will face an increase in your insurance premium, points on your license, and license suspension.
Long story short: keep it safe. If you have any questions regarding reckless driving and/or the aforementioned consequences, feel free to contact North Shore Honda near Port Washington at (877) 860-5112.