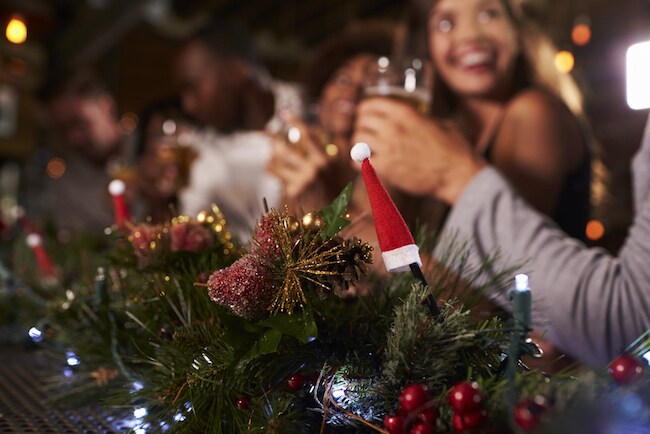 For those who celebrate Christmas, the time has arrived to break out the decorations for the festivities. This means that your car must be ready to load all of the holiday gifts and equipment that you need to decorate. Securing a Christmas tree onto the top of your car is one of the mandatory parts of celebrating the holiday if you buy live trees, so learning how to mount one properly is important. It's especially crucial to properly secure trees and any equipment on the top of your vehicle, because failure to do so correctly can lead to serious accidents and unsafe driving conditions for others on the road. That's why our Long Island area Honda dealer wants to teach you how to properly secure any items that will be on your Honda roof this Holiday season.
Preparing Your Honda to Carry A Christmas Tree Near Long Island
The ability to secure items on the top of your vehicle's roof is a useful skill for many items, but especially when it comes to tying down a tree. It's a nerve wracking experience handling your vehicle with a heavy load packed on top of your vehicle, so make sure that you have the item held down in place so you can focus on your driving. The first step is to learn how to tie either a overhand loop knot or a slip knot, since these hold tight in a section of rope.
Once you've got your knot tying skills down, you need to consider how you're going to position the tree to drive your Honda easily around Long Island. You'll want to position it for proper aerodynamics by positioning the base of the tree towards the front of the vehicle. Tie a basic knot from one of the roof racks onto the base of the tree, and run the line around the base of the tree to keep it in place. Next, make a loop in the line near the middle of the tree, then rig up a trucker's hitch. Then you'll want to frap the lines, continue wrapping the line around the other lines so you create two half hitches. You'll repeat the tie down process through the length of the tree. If you need further assistance, feel free to contact us and one of our helpful staff members would be happy to help make sure you're driving safely!
For more information on securing equipment on your vehicle's roof, contact us at North Shore Honda today!