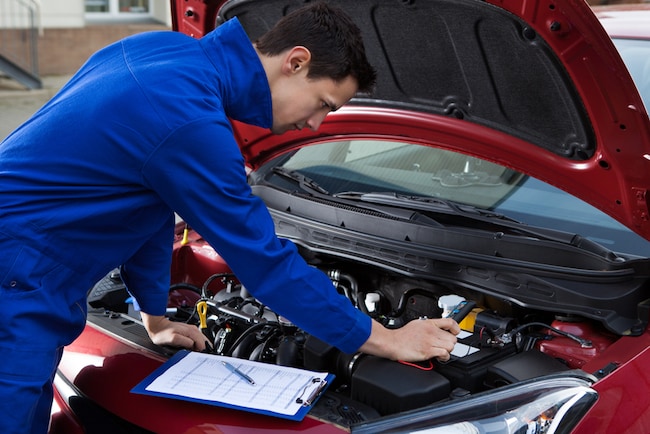 If your car needs a fuse inspected, it can seem like a difficult task to do on your own. A fuse is a low-resistance resistor device that protects a circuit from becoming overloaded, and a blown fuse usually causes an electrical short or an overloaded circuit. The most common fuse to burn out in a car is the 12-volt power outlet, also known as the cigarette lighter. If something electrical has stopped working in your car, it likely means it's time to check the fuse box that houses the fuse. If you haven't fixed a fuse before, our Honda dealer near Long Island is here to help you locate it in your Honda and solve the problem on your own!
Find the Fuse Box
Since many cars have more than one fuse box, it can be difficult to find the correct location of your particular fuse. They can be found under the hood, under the dashboard, under the back seat, and in the trunk. In your owner's manual, it should list the fuse that corresponds to the electronic that is not working.
Inspect the Fuse
It's also helpful to know that most fuse boxes will have a diagram displaying the name and location of each fuse. Remove the fuse when the car's completely off, hold it up to the light to inspect for signs of wire damage.
Use A Test Light
If you don't have a fuse diagram to locate a specific fuse, you can test each fuse individually with a test light. Switch on the ignition, and attach the clip for the test light to any bare metal, and use the probe of the test light to touch each end of a fuse. If the fuse is good, the test light will light up on both sides of the fuse. If the fuse is bad, only one side will illuminate the test light.
Replace the Fuse
Once you've located the fuse, it's time to replace it. If you're not sure you've done a proper job, it might be a good idea to bring it in to the professionals at our Honda service center near Long Island. We would be happy to make sure everything is secure and where it needs to be in your vehicle, especially if the same fuse continues to blow out or will not work.
For more information on replacing a car fuse in your Honda, contact us at North Shore Honda today!