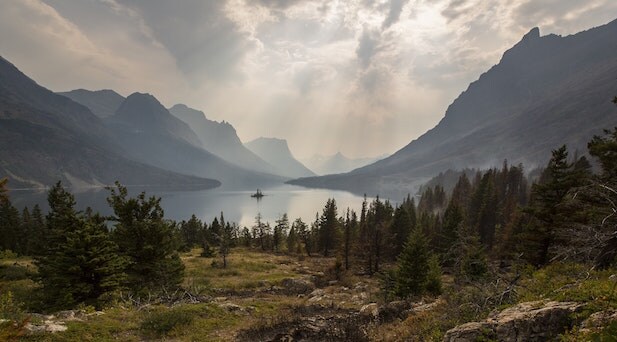 If you're ready to travel and check out the great sights in the Empire State, there are a variety of great spots you can easily reach with your vehicle. New York is the perfect state to explore by road trip, and there are so many beautiful places to see. Our Honda dealer near Long Island wants to help local drivers get out on the road in their Honda so they can see the top scenic routes in our state. Since we are dedicated to giving our local drivers the best driving experience possible, we want to pair the fun of driving a capable Honda with the beautiful winding roads of our own area. We've picked some of our favorites for the top 10 scenic routes in New York.
River Road
This route starts in Portageville, NY and ends in Leicester, NY. The drive follows the stunning Genesee River and Letchworth State Park.
Route 10
Starting in Walton, NY, and ending in Deposit, NY, this trail lasts 27 miles and is the best to drive in the summer and the spring. Be prepared, as there are no towns or provisions along the way, but beautiful views of the mountains and lakes.
Long Island's North Shore
Starting in Glen Cove and ending in Port Jefferson, this close by route is 39 miles in length and a great idea for a weekend getaway at one of the local wineries along the way.
Mohawk Towpath Scenic Byway
This path takes you from Schenectady, NY to Waterford, NY, and stretches a short 21 miles, but supplies plenty of twists and turns. With so many different routes to explore, it's important to have the right vehicle to get you there. We supply a wide range of Honda vehicles that will provide a smooth and comfortable ride from Long Island to western New York.
Cherry Valley Turnpike
Starting in Skaneateles, NY and ending in Cobleskill, NY, this 112 mile route takes you through farmland and rolling hills.
Harriman State Park Loop
Taking you exclusively through Doodletown, this scenic tour shows you through the Harriman State Park past historic sites and beautiful lakes.
Seaway Trail
Another great drive takes out of the country, from Buffalo to Cornwall, Ontario. With the long drive of 330 miles, you'll see Niagara Falls as well as many historic sites.
Cayuga Lake
This route from Ithaca to Seneca Falls totals a distance of 41 miles and wraps around the western shore of the largest of the finger lakes, Cayuga Lake.
Lakes to Locks Passage
As the name indicates, you'll take a tour largely following the shore of Lake Champlain from Waterford to Rouses Point.
Catskill Mountains
Some of the best nature can be found on this route, starting from East Branch and going to Shoharie, NY. Those who like to hike and ski will enjoy this tour.
For more information on the best routes to travel in New York, contact us at North Shore Honda today!