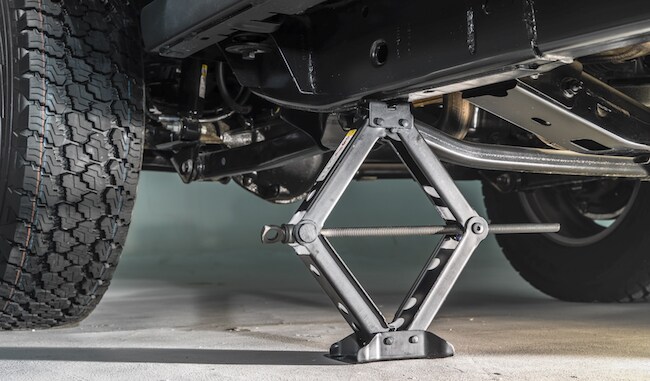 Protecting Roslyn Area Drivers
If you don't know how to properly use car jack stands, hoisting up your vehicle can be rather dangerous. Thus, we at North Shore Honda near Roslyn are here to explain the proper procedure. With a little help from us, you'll no longer have to fear getting underneath your car. However, since failure to observe jack safety can lead to rather obvious–and fatal–consequences, we advise you schedule vehicle service near Roslyn if you're feeling hesitant or lack vehicle maintenance experience. Now, with the safety warnings out of the way, we're ready to explain the process.
What to do
Position your vehicle on a flat surface and engage your parking brake. Do not place jacks on dirt or gravel; they can sink in.
Use wheel chocks to secure the tires on the side you aren't lifting.
Place the floor jack beneath the vehicle frame. Refer to your owner's manual for the manufacturer's recommended jacking points.
Inspect the floor jack before proceeding. Make sure it lifts, releases, and lowers properly!
Use the jack to lift the vehicle.
Adjust the jack stand to the proper height.
Release the jack lift to lower the vehicle onto the stand.
Lean against the car to make sure it's secure.
Go beneath the vehicle and begin working.
Work safely and efficiently.

We hope you find this above procedure helpful. Knowing how to hoist and fix your own vehicle is a valuable skill. However, always make sure to obey proper safety protocols whenever you lift your vehicle. You wouldn't want to risk your life just to save a little bit of time or money. Though this may sound a bit morbid, it's important that we at North Shore Honda provide a proper warning.
If you have any questions, or would like to schedule vehicle service, feel free to contact our Honda dealer near Roslyn at (516) 217-8876. When you schedule service with us, you schedule with the pros! No amateurs are allowed here; all of our mechanics are specifically trained in the ins and outs of all Honda models; thus, they'll be sure to get your car fixed properly...the first time.