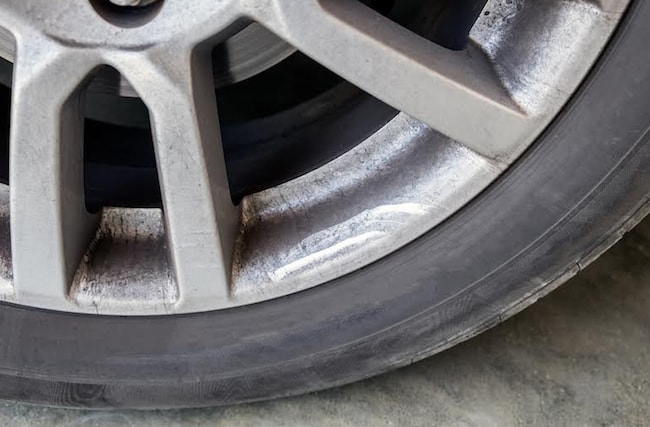 Lending a Hand to Long Island Honda Drivers
Though no one wants to drive around town with that reddish-brown dust on their wheels, people often assume that cleaning this off will take a ton of elbow grease. Luckily for you, we at North Shore Honda on Long Island are here to tell you how to clean up the metal without tiring yourself out. With a little help from us, your wheels will be shining bright in the sun.
The Process
Cleaning steel or alloy wheels is as easy as 1-2-3; with the right cleaning products, you'll be finished in 15 minutes or less! Before you start the process below, go the store and purchase the appropriate brake dust cleaner (different products are made for alloy and steel wheels).
Park your car in the shade: You want your vehicle wheels to be cool when you clean them.
Use a hose to rinse off any heavy accumulation on your wheels.
Spray one wheel with cleaner and allow it to soak (the label should indicate how long the cleaner needs to sit before you can begin scrubbing). Brake dust will start to run down the wheel slowly.
Gently scrub the wheel's surface. You want to make sure you are using a very soft-bristle brush or a washing glove mitt for this; you wouldn't want to scratch the metal. Make sure to scrub in every nook and cranny!
Use a hose to rinse the wheel off.
Dry the wheel using a clean rag.
Apply vehicle wax to the wheel's surface (once the wheel is completely dry).
Repeat steps 3-7 on the three remaining wheels.
We hope that you find the above cleaning procedure helpful. At North Shore Honda, we do all we can to help our customers keep their Hondas looking brand-new for years to come. When you drive a new Honda, it's not enough to keep up with the mechanical maintenance, you have to keep up with the aesthetic care as well. If you're driving around in a sporty new Civic or a sophisticated and stylish HR-V, you can't have dust on your wheels! That would just be preposterous.
If you have any questions, feel free to contact our Honda dealer on Long Island at (516) 217-8876. We are ready and willing to answer any questions you may have. And if you want more cleaning tips, we've got plenty!