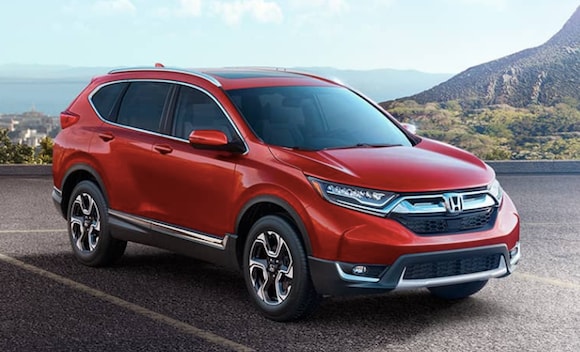 The 2018 Honda CR-V Is Here to Impress Long Island Area Drivers!
Long Islanders can revel in the 2018 Honda CR-V. Beating out 25 contenders in an extremely comprehensive evaluation including 11 of Motor Trend's top editors, writers, and testers, the CR-V has earned its title as "America's SUV."
What's So Special?
From the user-friendly technological features (Bluetooth HandsFree, HondaLink, Bluetooth Streaming Audio, and more) to the adventurous driving experience (Direct Fuel Injection and Drive-by-Wire Throttle System), the Honda CR-V is the full package!
According to the Motor Trend review, Honda paid close attention to details that several other competitors let fall by the wayside. From stylish design advancements to unrivaled safety scores and carefully engineered mechanics, the 2018 CR-V is a significant upgrade (from the previous model). It's important to note that Motor Trend will not choose a model unless it has been drastically upgraded since the previous year!
You can be sure that the new Honda CR-V is like nothing before! Keeping the best and adding the rest, the 2018 Honda CR-V has once again defied expectations. The Honda CR-V won this award back in 2015 as well. What does this mean? Honda continues to step up its game…year after year.
In the Market for a Gem?
If you currently drive an older CR-V and love it (yet need something newer) or drive a subpar SUV and need an upgrade, the 2018 CR-V is sure to please. Feel free to fill out our finance application for Long Island area residents to see how you could drive off in the BEST SUV OF THE YEAR!
If you have any questions, feel free to contact North Shore Honda at (877) 860-5122 to schedule a test drive. Once you drive off in this award-winning SUV, you may not be able to leave the lot without it!