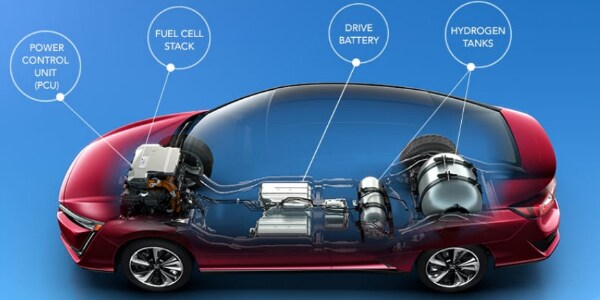 As auto manufacturers work hard to reduce the carbon footprints of the vehicles they produce, new technology emerges all the time. One of the latest up-and-coming methods is through fuel cells. After taking part in National Hydrogen and Fuel Cell Day, our Honda dealer near Roslyn has some insight on what our shoppers can expect next from this forward-thinking automaker!
A Legacy of Forward-Thinking
It started back in 2002, when Honda introduced the first-generation FCX. The FCX was a fuel-cell model that faced real-world testing (in fact, it was the first EPA-rated fuel cell car!) and as a result became the foundation on which future generation Honda fuel cell vehicles were built. Since then, significant improvements have been made in terms of what types of conditions fuel cell vehicles can handle (such as extreme heat and below-freezing).
The technology has since come a long way, thanks in no small part to Honda's dedication to creating a better environment for future generations through the "Blue Skies for Our Children" initiative. This is a goal to reduce carbon emissions by 50% by 2050, compared to levels from 2000. That encompasses methods of production as well as how their vehicles are powered. It's a comprehensive initiative that is sure to make an impact in the years ahead!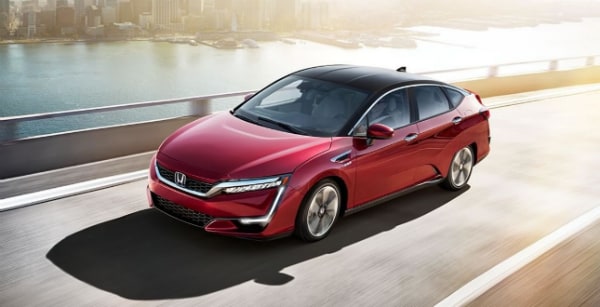 A Clearer Picture
Roslyn area shoppers recently saw the introduction of the Clarity, the popular hydrogen and fuel-cell powered sedan from Honda. Its EPA-rated 366 mile driving range is the highest of any zero-emissions vehicle in the United States, and represents how far this tech has come. Encased in a stylish sedan that's distinctly a Honda creation, you'll stand out in this timelessly elegant model!
Contact North Shore Honda today to talk about our eco-friendly options. We offer an abundance of hybrid models for your consideration!